Internet Safety for Parents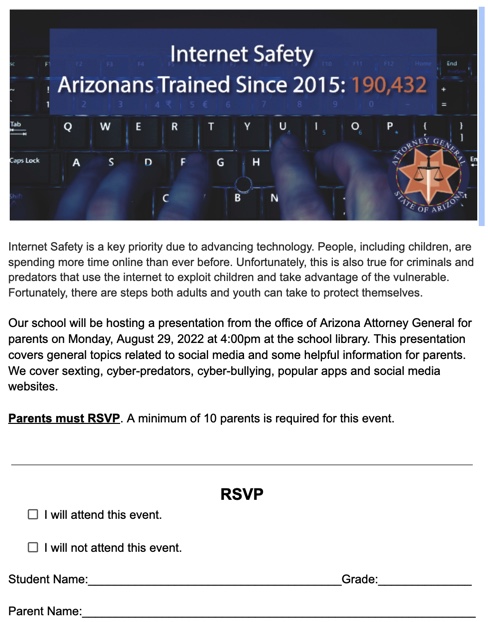 ---
Internet Safety is a key priority due to advancing technology. People, including children, are spending more time online than ever before. Unfortunately, this is also true for criminals and predators that use the internet to exploit children and take advantage of the vulnerable. Fortunately, there are steps both adults and youth can take to protect themselves.
Our school will be hosting a presentation from the office of Arizona Attorney General for parents on Monday, August 29, 2022 at 4:00pm at the school library. This presentation covers general topics related to social media and some helpful information for parents. We cover sexting, cyber-predators, cyber-bullying, popular apps and social media websites.
Parents must RSVP
. A minimum of 10 parents is required for this event. RSVP by Thursday, August 25th, 2022.