Officer & Committee Chairs
2022-2023 Officers
Jackie Thomas, President
Alyssa Bieling, President-Elect/ 1st VP
Lauren Johnson, Vice President
Maria Sedano, Vice President of Memberships
Susan Marshall, Secretary
Elizabeth Gomez, Treasurer
Committees
Penny Wars
School Dance
Car Wash
Apple Team
Halloween
Turkey Trot
Santa's Workshop
Family Movie Night
Spring Carnival
Art Show/Pancake Breakfast
Mustang Spirit
Appreciation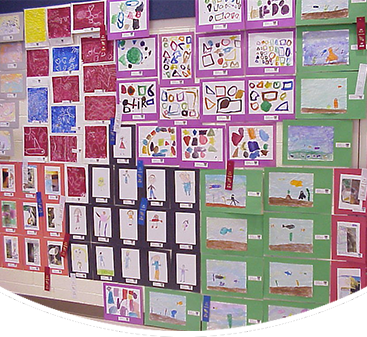 Our Parent Teacher Student Association is committed to the success of each student who attends our school. Together, we work on issues that directly affect each child at our school. We believe that the more involved a parent or guardian is in their child's education, the more successful that child will be. Get involved today!
Contact us via email at MorristownPTSA@gmail.com
We encourage all parents and guardians to attend our regular PTSA meetings, which take place in the school's library. Please check our school calendar for dates and times.

The Morristown Elementary School PTSA hosts events and fundraisers that help support needed programs and equipment for our school. Here are some ways to help our school with minimal effort:
AmazonSmile is a program that donates 0.5% of your eligible purchases on Amazon to a charity of your choice. All you need to do is start your shopping at smile.amazon.com. The donation will be made at no extra cost to you and you can choose to donate to our students. Click the logo above for more information.
Fry's Community Rewards Program supports our school just by doing your regular shopping. All you need to do is
register on the Fry's Food Stores website
to link your Fry's card to our PTSA. Our organization number is 85138. Click the logo above for more information.
PTSA collects Box Tops 4 Education all year long. Send in your Boxtops with your child, and visit the Box Tops 4 Education website to participate in additional contests. Click the logo above for more information.
PTSA participates in eScrip.com for Morristown School. Please follow these steps to help us earn money for our school:
Enter the Morristown PTSA Group ID, 6664785, or our zip code, 85342, and it will take you to a registration screen.
Find participating vendors—including JCPenney, Barnes and Noble, ToysRUs, and much more—and shop to earn dollars for our school using the PID number 000402200.